Dicono di noi
A truly wonderful festival, filled with joy, beautiful music and dance.
Per Johansson -

Performer, Teacher
I had such a wonderful musical and personal experience in this charming, historic city. I highly recommend it!
Jonathan Scott -

Singer at Metropolitan Opera
I have a wonderful experience there in Narnia! I will keep in my heart the wonderful moments I had. I came back to Brazil very satisfied about my musical achievements and also the friends I have done. The teachers are wonderful. I recommend to everyone to go there. It is magical!!!
Andressa Chinzarian Miguel -

Singer, Brazil
…sono certa che le farà piacere sapere che mia figlia Eleonora è entusiasta della incredibile esperienza che ha avuto modo di vivere sia sul piano musicale che su quello personale.
Teresa Vitale -

Italia
Associazione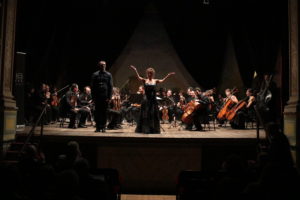 Numeri da record per Narnia Festival 2023
Narnia Festival 2023 Video-Racconto
Narnia Festival 2022 Video-Racconto
Direzione Artistica