Choral Fantasy / Culture & Leisure Program
THE 2018 PROGRAM WILL BE PUBLISHED IN MARCH 2018. STAY TUNED!
CHORAL FANTASY / CULTURE & LEISURE PROGRAM (July 16 – July 24, 2017)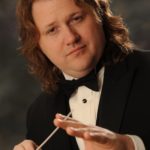 The Choral Fantasy / Culture & Leisure Program is proud to announce guest conductor Maestro Jason Tramm.
click here for more information
This program is an opportunity for choral enthusiasts to experience the many treasures of Italy while participating in the chorus of the MASS IN C MAJOR / CHORAL FANTASY by Beethoven under the baton of Maestro Jason Tramm, the MISSA BREVIS IN C MAJOR "Spatzenmesse", KV 220 by Mozart under the baton of Maestro Lorenzo Porzio. This program includes many cultural excursions and classes in cuisine, art, Italian history and music.
BEETHOVEN – CHORAL FANTASY
– 1 Performance – Chorus with orchestra in Rome
MOZART – MISSA BREVIS IN C MAJOR "Spatzenmesse", KV 220
– 1 Performance – Chorus with orchestra in the Cathedral of Narni
AN EVENING OF GOSPEL
– 1 Performance – Chorus and Soloists in San Francesco Church in Narni
CULTURAL EVENTS (i.e. lectures, concerts, Narni Underground and candlelight concert, Narni Town Fiest, Market of local artisans and typical products of Umbria, meet the artist, "book presentation", Tango evening (subject to change)
EXCURSIONS (i.e. Rome, Orvieto, Piediluco Lake and Marmore Falls, Licinetto Springs, Stifone, Carsulae)
TUITION:
Euros 2,290 (approx. $2,500 depending on exchange rate) Hotel / Double Room (includes Italian bank transfer fee). Double rooms have two twin size beds or a queen size bed.
Euros 2,610 (approx. $2,800 depending on exchange rate) Hotel / Single Room (includes Italian bank transfer fee). Single rooms have a full or queen size bed.
PROGRAM INCLUDES:
Hotel (breakfast and dinner)
Airport transfers (airfare NOT included)
Evening Concerts – Free admission to all Narnia Festival Concerts
Lectures on art, history and architecture
Culinary course on traditional Umbrian cooking/Wine Tasting Adventure – 4 hour class (upon request and with additional cost)
Rehearsals/Performances of Beethoven Choral Fantasy, Mozart Mass
Excursions:

City Tour: Churches: Cathedral (XIII century), Santa Margherita (XVII century), Santa Restituta (IV-V century), Sant'Agostino (XIV century), San Francesco, Theater (built in 1856), Palazzo dei Priori (built in 1275), Main Squares, Eroli Museum
Carsulae, Licinetto Springs, Stifone, Augustus Bridge, Orvieto, Rome, Piediluco Lake and Marmore Falls
Narnia Underground with concert
Airfare NOT included
HOTELS:
Lodging is at Hotel Terra Umbra, a 4-star hotel with swimming pool.
All rooms have private bathroom and include breakfast and dinner.
MEALS:
For lunch, not included in the package, participants can take advantage of a special agreement on meal pricing arranged by Narnia Arts Academy with the restaurants
La Taverna dell'Aquila Nera
Ristorante La Loggia dei Priori
Taverna I Guardiani di Narni
Ristorante Il Fondaco
La Bottega del Giullare.
Meal coupons available at a special price of €5, €9, €12 and €15 each can be purchased exclusively at the Narnia Arts Academy office (cash only).
REGISTRATION
Registration Form
Please note that to secure your spot, in addition to receiving the registration form, we must also receive your $200 check deposit by Feb.20, 2017. Please write all checks out to "Narnia Festival" and send to:
Dr. Jason Tramm, Director of Choral Activities
Seton Hall University
400 S Orange Ave
South Orange, NJ 07079
Payment deadline:
First payment due March 1, 2017 (50% of full tuition) – Final payment due April 1 (non refundable)
Methods of payment
Beneficiary: NARNIA ARTS ACADEMY
Account Number: 2000 405
Iban: IT32 B062 2014 4060 0000 2000 405
Swift (BIC): BPBAITR1
Bank: CASSA DI RISPARMIO DI ORVIETO
Branch Address: Via Turati 25, 05100 Terni, Italy
Bank Head Office: Piazza della Repubblica 21, 05018 Orvieto, Italy
Applicants are responsible for all bank transfer fees.
The Narnia Arts Academy mailing address is: Via Cavour, 3 – 05100 Terni, Italy.
Please specify the student's name and program in the bank transfer.
US bank transfers fees are not included in tuition. Tuition covers the Italian bank transfer fees.
Please specify with your bank that the tuition must be paid in EUROS.
OR
cash in US$ to our Manhattan office on the Upper West Side (you will save the bank transfer fee up to $40). Please email narniaartsacademy@gmail.com for exact address and to schedule an appointment. You will receive a payment receipt.
Terms and conditions
The Choral Fantasy / Culture&Leisure is open to participants of all nationalities with no age limit. For underage students, parents will need to sign the parent's authorization exempting the organization from any liability with respect to the child.
All participants enrolled in the Choral Fantasy / Culture&Leisure will perform concerts for the Narnia Festival provided they are dressed appropriately. Please bring all black (elegant/appropriate length/shoulders coverage) to wear for chorus concerts.
The management reserves the right to cancel one or more programs. In this case the participants will be warned immediately and will be refunded the tuition fee.
If a course is cancelled due to a teacher's serious problem, participants will be refunded the registration and participation fee, less bank transfer expenses.
Tuition fees are NON REFUNDABLE.
Tuition fees include the Italian bank transfers fees.
Management does not assume any risk or damage arising from the activities of the participants in the program.
The organization is not responsible for any damage to persons and property which may occur during the period of the program.
Application to the Choral Fantasy / Culture&Leisure requires the unconditional acceptance of this regulation and the release to Narnia Arts Academy/Narnia Festival for use of photos and filming of rehearsals, lectures, concerts and any other event related to the activity of the program, without any rights resulting from this use by the program participants.
For more information, please contact Cristiana Pegoraro, Artistic Director
at narniaartsacademy@gmail.com.
HOW TO REACH NARNI:
Narni – Geographic centre of Italy, situated in the province of Terni, in the region of Umbria.
It's a typical Umbrian town, built on a hill 790 feet above sea level with 20.570 inhabitants and strong medieval traces. The town has outstanding views over the river Nera valley and the wide plane of Terni. Narni offers artistic, archaeological and religious itineraries, plus an abundance of natural history for the tourist. The town's theater dates back to 1800.
It is surrounded by cultural gems, including the renowned cities of Perugia, Assisi, Todi, Spoleto.
Narni is situated 62 miles from Rome and 46 miles from Perugia.
How to reach Narni by plane:
The nearest airport is Rome Fiumicino (FCO).
Exclusively for the International Vocal Arts Program participants, Narnia Arts Academy provides free private transportation by bus from the Rome Fiumicino Airport to Narni and from Narni to the Rome Fiumicino Airport.
Those who would like to take advantage of our private transportation options should arrive and leave accordingly to the dates and schedule in which the service is offered.
Bus from the Rome Fiumicino Airport to Narni:
July 16, approximate time of departure between 1.00pm and 2.00pm (participants with flights arriving after 1pm will be responsible for their own transportation to Narni)
Bus from Narni to the Rome Fiumicino Airport:
July 24, approximate time of departure between 5.30am and 6.30am
Please send us your arrival and departure time, airline and flight number before July 1.
How to reach Narni by train:
The nearest train station is Narni – Amelia and is connected with Roma Termini or Roma Tiburtina train station by hourly trains.
Check the train schedule on www.trenitalia.com.
There is a bus running from the Narni – Amelia train station to the main square in Narni very close to all lodging facilities.
Please let us know if you arrive by train by July 1.
How to reach Narni by car:
Northbound
Take Highway A1 toward Florence
Take the exit toward SS3
Keep left at the fork, follow signs for Otricoli/Calvi dell'Umbria/Terni
Turn left onto SS3
Turn right onto Via Flaminia Romana/SS3
Continue to follow SS3
Turn right onto Strada Narni-Sant'Urbano/SP20
Turn right onto Strada Narni-Sant'Urbano.
Southbound:
Take Highway A1 toward Rome
Take exit Orte toward Via Terni/E45/SS204
Keep right at the fork, follow signs for Perugia/Terni/Narni/Flaminia/Fano/E45/Cesena/Amelia and merge onto Via Terni/E45/SS204
Take the ramp onto SS675
Take exit Narni to merge onto SS204
Continue onto Via Tiberina/SS3ter
Slight right onto Strada dei Tre Ponti/SP1
Turn right onto Via Flaminia Ternana/SS3
Turn right to stay on Via Flaminia Ternana/SS3
Sharp left onto Strada Narni- Sant'Urbano/SP20
Turn right onto Strada Narni-Sant'Urbano.
Average temperatures in July:
72F – 78F (22C – 25C)
Historical information:
Although Neolithic people lived in this region, the first historical document mentioning the town is dated 600 B.C.
Narni was a Roman colony under the name of Narnia, a name that comes from the Nar River, which today is called the Nera.
In 233 B.C., with the construction of the via Flaminia from Rome to Rimini on the Adriatic coast, Narni became of major importance and it was heavily fortified because the road passed through the town.
In 90 B.C., Narnia became a municipally (semi independent) town within the Roman Empire.
The first Christian Bishop of Narni, Giovenale from Cartage, was chosen in 368 A.D. and later was consecrated as Patron Saint of the town.
Narni's strategic position, standing as it does above the deep gorge of the river Nera, has made it a target of many invading and barbarian forces.
In the 11th Century it established its power as a free "Comune" (autonomous town).
Between the 12th and the 14th century it reached its greatest splendor.
In 1371, the Pope Reformed the Statutes of the city and Narni became part of the Papal State.
Narni developed a school of painting and goldsmithing. Many artists of the renaissance period produced work for clients and patrons in Narni: Rosellino, Ghirlandaio, Gozzoli, Vecchietta, Antoniazzo, Romano and Spagna.
On the 17th of July 1527 the Lanzichenecchi (northern mercenaries) stopped on their way back from the sacking of Rome and destroyed Narni.
Slowly the walls, buildings and churches were rebuilt and by the end of the century, Narni had been re-established.
After the rebuilding, many important artists returned to Narni, including Vignola and Zuccari. Also Sangallo and Scalza, who took part in the reconstruction of the town.
In 1664 the town library was founded. Many famous people were born in Narni, including: the emperor M.C. Nerva, Gattamelata, the Beata Lucia, Bernardo Eroli, Galeotto Marzio and S. Cassio.
Contacts
General Information:

Narnia Arts Academy
Via Cavour, 3
05100 Terni – Italia
Tel.+39 0744 403132
Cel.+39 366 7228822
Fax +39 0744 430224
email: narniaartsacademy@gmail.com